Shameless plugging. Hehe, but I'm really curious as to how this would succeed in this extremely,
disparate

,
marginalized art scene. It seems like a very ambitious project, but at least some initiatives like this one have started taking importance on archiving art. In terms of it's efficiency and practicality, that is something we'll all have to see. Check out their site-launch tomorrow.
Taken from their site: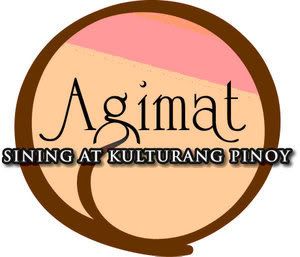 Finally, we have a website that we could truly call our own.
The Agimat Project is a website that aspires to promote Filipino Artists, Philippine Art and Culture by building a large database, profile, on-line resource material of Filipino artists information. A brain child project of Anino Design, the website has been existing for three years now. It started as a site for independent artists. However, this year, it will venture into the dream of being a true artists database on line - catering to both mainstream and independent artists, dead or alive, known or unknown.
On July 31, Thursday, 7pm at Access Point Bar, Scout Borromeo, Q.C., let us welcome Agimat as the Filipino artists' talisman towards a promising future of Philippine Art and Culture.
Artists are encouraged to submit in their profile, photos, sample works for the site. You can also promote your events, art and let the world know of your artistry. We will be putting up a section during the launch where you can submit your profile and have your pictures taken. Volunteer photographers will be doing a photo shoot for artists who want to have their pictures taken for their profile.
The site is free for every Filipino artist to maximize and embrace as his/her own. Check out the site at www.agimat.net
Let us celebrate this milestone in Philippine Art and Culture on July 31 and enjoy the night of performances from Juan Pablo Dream, Zelle, Matilda, Electromomma, Sopiz, Duster, Jeepney Joyride, Miko Pepito, Datu's Tribe, Stonefree, and Radioactive Sago Project. Admission is free!
Join other artists such as actor-comedian Gabe Mercado, Tado, Romancing Venus poet Kooky Tuason, comics genius Gerry Alanguilan, writer Pablo Gomez, musician Bayang Barrios, visual artist Eghai Roxas, film maker Ato Bautista, Tribu director, Jim Libiran, multimedia artist Tengal, theatre and film actor Archi Adamos, and many more who have pledged their support for the project.
The project is supported by DAKILA - Philippine Collective for Modern Philippines, Flippyknows, Romancing Venus, Project Headshots Clinic, We will Doodle, Sunshine Productions, the Quezon City Jaycees, Blue Note Sound System and Suspended Animation.
For more info, you may e-mail info@agimat.net or dakila.philippines@yahoo.com
This event is also a fund raising project for the benefit of our well loved colleague, Susan Fernandez battle with the Big C. We welcome any donations during the launch.